SEITAPERÄ DIAMOND PROJECT – LARGEST KNOWN DIAMONDIFEREOUS KIMBERLITE PIPE IN FINLAND
The Seitaperä diamondiferous kimberlite pipe which was originally discovered by Malmikaivos / Ashton is located in Kuhmo, Eastern Finland, near the Russian border.
Seitaperä has been shown by Karelian to be the largest known kimberlite pipe in Finland, with a surface area of 6.9Ha and drilling and analysis of drill core by Karelian from the pipe has recovered seventy-four diamonds, including six macrodiamonds, predominantly from xenolith-rich zones within the Seitaperä kimberlite pipe.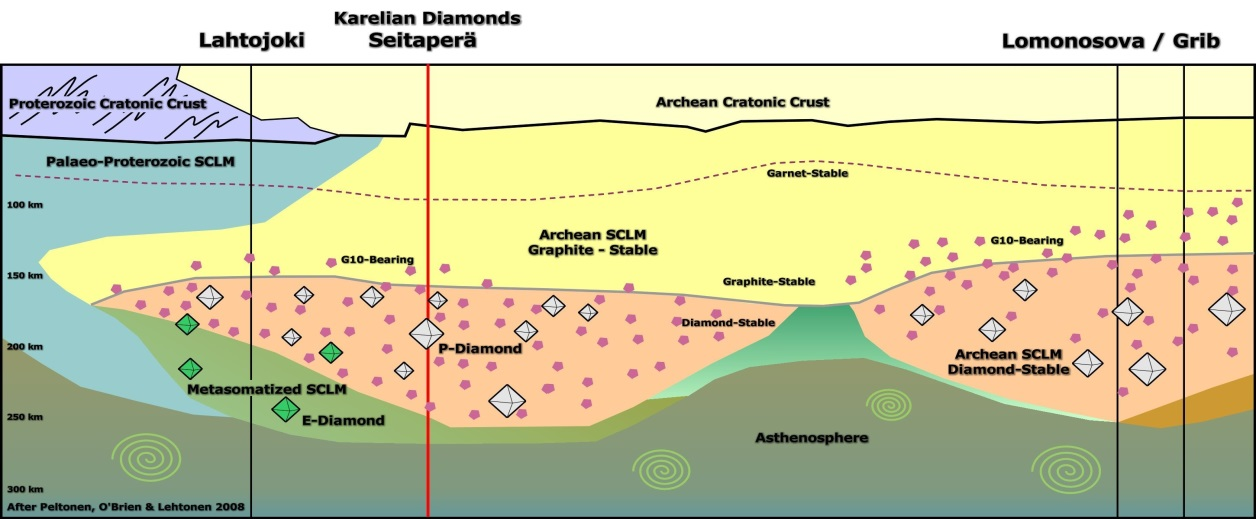 The majority of these diamonds appear to be octahedral surface fragments, suggesting that there may be a larger stone size distribution in the kimberlite.
The microdiamonds observed are white in colour, transparent and octahedral. Two of the microdiamonds, including the largest stone are greater than 60 percent broken further indicating the possibility of larger stone sizes.
Remodelling has shown the pipe may contain as much as 8 million tonnes of potential ore down to 140 meters.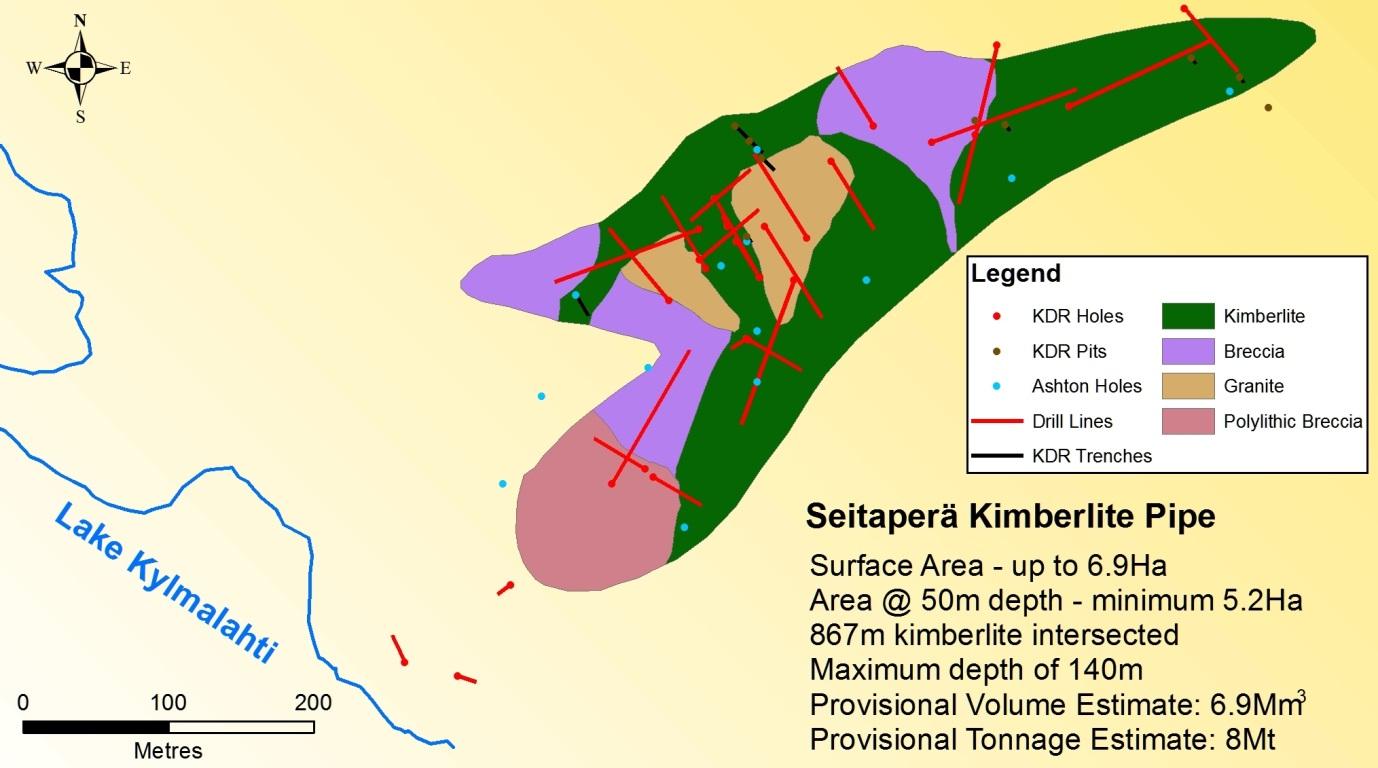 Seitaperä is highly significant but still only one target area of a series of potential and perhaps richer targets in the Kuhmo region.